Conference "Financing opportunities in Ukraine – Quo Vadis?
Date: March 20th, 2018 Venue: GIZ Representative Office Berlin, Reichpietschufer 20,10785 Berlin, Germany
Start Registration: 3.p.m.
Expiry: 4.30 pm Start, end approx. 9.00 pm
Organizer: Deutsch-Ukrainisches Forum e.V.
Our Partners: German Advisory Group, GIZ (Gesellschaft für Internationale Zusammenarbeit), AHK (German Ukrainian Chamber of Commerce) Kiev, Embassy of Ukraine in Germany
Target groups: Banks, German companies in Ukraine, German companies exporting to Ukraine, law firms. The conference will take place during the Ukraine Week "Insights into the Present and Future of Ukraine" from 19 to 23 March 2018 in Berlin. The Ukraine Week is an iniative of GIZ and the Embassy of Ukraine in Germany.
Participation is for free, registration required, please register with an email to: office[at]d-u-forum.de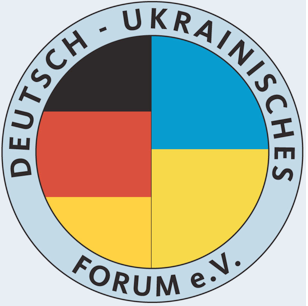 in Cooperation with





Abstract:
The interest of investors in Ukraine is rising again: the successful Eurobond issue in September 2017 proves that confidence is gradually returning. The first positive signs show the development of foreign trade with the EU and Germany; structural changes are taking place in the structure of foreign trade. German companies, in particular manufacturers of agricultural technology, rate their sales very positively. Ukrainian large enterprises, in particular from the agricultural sector, are again pushing for Western funding markets; International Financial Institutions such as EBRD and IFC are expanding their activities in Ukraine. KfW (Kreditanstalt für Wiederaufbau) and DEG (Deutsche Investitions- und Entwicklungsgesellschaft) showing renewed interest in Ukraine. The Ukrainian banking sector has undergone a profound consolidation process under the supervision of the National Bank: the number of banks has almost halved over the past three years. Unfortunately, the Ukrainian banks are still too weak for foreign business due to the existing problems (high NPL quotas). We discuss with experts and decision makers of both countrys the actual situation an strategy for the future of the ukrainian banking and investment sector.

Schedule:
Welcome adress
Prof. Dr. R. Lindner, Chairman German Ukrainian Forum e.V., CEO Central and Eastern Europe/Middle East & Africa Schaeffler AG
Oleksandr Saenko, Minister for Reform delivery an Coordination in the Cabinet of Ministers of Ukraine
Prof. Georg Milbradt, Special Envoy of the Government of the Federal Republic of Germany for the Ukrainian reform in the areas of governance and decentralisation
Keynote 1: Oleg Churiy, Nationalbank of Ukraine, Deputy Governor: "The Ukrainian banking sector, developments and prospects"
Keynote 2: Michael Geske, Euler Hermes AG, Head of Underwriting CIS: "The current coverage policy of Euler Hermes in Ukraine"
Panel: Financing opportunities in Ukraine
Chair: Robert Kirchner, Deutsche Beratergruppe Ukraine
Participants: Oleg Churiy, Nationalbank der Ukraine, Deputy Governor, Olexiy Soshenko, Redcliffe Partners, Kiew, Michael Geske, Euler Hermes, Peter Koslinski, Commerzbank, Head of Representative Office Kyiv, Volodymyr Lytvyn, Oschadbank, Yevgen Metsger, JSC Ukrgasbank, Thomas Oetter, Landesbank Baden-Württtemberg, Thomas Otten, Vorstandsmitglied Deutsch-Ukrainische Handelskammer, Dr. Ralf Orlik Kreditanstalt für Wiederaufbau KfW, Viktor Ponomarenko, ProCredit Bank Ukraine.
Discussion:
What's new? What laws to protect foreign creditors have been passed so far? What is the practice?
What changes in the currency regulations have been made so far?
The current cover policy of Euler Hermes in Ukraine?
How does Euler Hermes deal with the claims?
Does the export financing instrument in Ukraine still have a future?
What problems do German banks currently see in Ukraine? What are the reasons for the current restraint in Ukraine?
What should banks pay attention to when submitting applications to Euler Hermes?
What steps has Ukrainian legislation taken to protect foreign creditors? Laws, regulations?
How can claims be enforced in Ukraine? What options are there to hedge demands?
Get-together End: about 21.00 clock, Conference languages: German and Ukrainian with simultaneous interpreting service
Coordinator: Dr. Andre Artelt, andre.artelt[at]d-u-forum.de